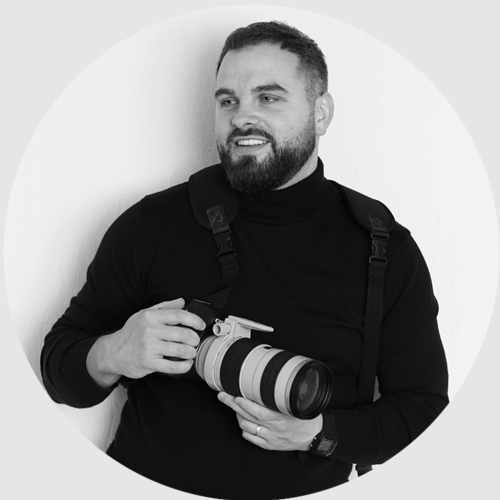 Art des Shootings:
Save the Date, Verlobungsshooting, Hochzeitsbegleitung, Paarshooting nach der Hochzeit
Sprachen:
Deutsch, Englisch, Rumänisch
Ich bin ein freiberuflicher Fotograf mit über 7 Jahren Erfahrung. Ich tue dies aus reiner Leidenschaft und um allen Menschen, mit denen ich arbeite, Glück und Freude zu bereiten. Durch all die Projekte und Unterschiede, die dazukamen, habe ich entdeckt, dass ich sehr leidenschaftlich an meiner Arbeit bin. Meine Dankbarkeit am Ende jedes Projekts besteht darin, zu sehen, dass ich das allerbeste Ergebnis erzielt habe, das sich meine Kunden wünschen. Dass ich ein gutes Gespür für Komposition und ein gutes Auge für Details habe, sieht man auf meiner Facebook- und Instagram-Seite, wo ein kleiner Teil meiner Arbeiten zu sehen ist.
Art des Shootings
Hochzeitsbegleitung
Getting Ready / First Look
Brautpaarshooting
Kirche
Freie Trauung
Standesamt
Sektempfang / Apéro
Kaffee & Kuchen
Familienfotos / Gruppenfotos
Party
Paarshooting nach der Hochzeit
Angebotene Leistungen
Internationale Fotoshoots
Pakete
Hochzeitstag
Sie kriegen: < 250 Bilder (Familien Bilder Shooting).
1. Extra Fotograf ab 6 Stunden 80 € / Stunde
2. Extra Foto-Shooting "Trash the dress" oder "Save the date" – 300 € / Shooting
3. Zusätzliche Bilder 20 € / Bild | Professionelle Bildbearbeitung 10 € / Bild
Alle eingereichten Fotos werden bearbeitet. Dazu gehören beispielsweise Überund
Unterbelichtung, Unschärfe, Kontrastschwäche, Bildrauschen uvm.
Lieferung der endgültigen Fotos auf einem personalisierten USB-Stick.
Als Fotoprojekte würde ich für die folgenden Orte in der Umgebung der Stadt
München bis zu 100-150 km zur Verfügung stehen. (Beispiel: Memmingen,
Ingolstadt, Rosenheim, Regensburg, Garmisch-Partenkirchen uvm.)
Gesprochene Sprachen: Rumänisch, Englisch, Deutsch und Ungarisch.
Dokumente